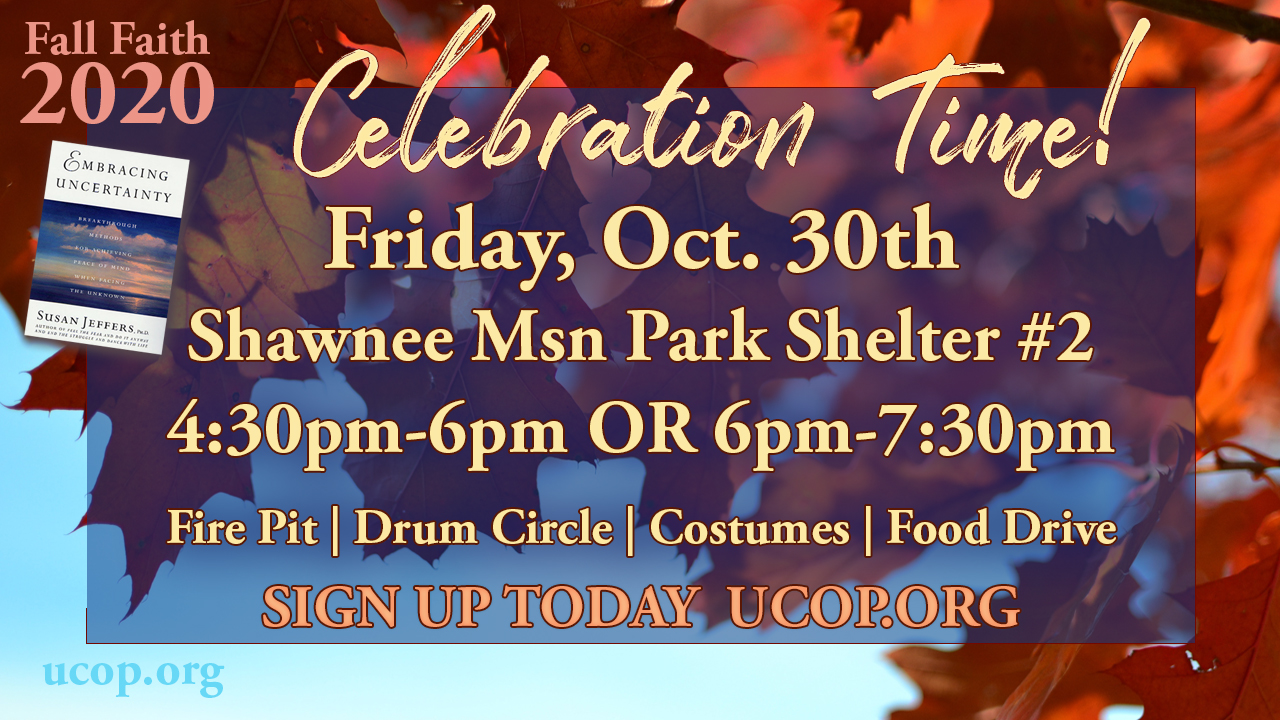 Fall Faith Celebration 2020
Friday, Oct. 30th Sign up for fun and fellowship!
Let's celebrate our successful (virtual) Fall Faith series and small groups!
On Friday, Oct. 30th we will gather at Shawnee Mission Park, Shelter #2.
To help with social distancing, you can sign up below for one of two time slots: 4:30pm – 6pm OR 6pm-7:30pm.
FUN FUN FUN and Fellowship for ALL AGES!
• Wear your Halloween costume if you like!
• We will DRUM around the fire pit, so bring a drum or noisemaker if you have one- several will be provided. Bring a chair if you want.
• Bring a donation for the SMUUCH FUUD Pantry in Lenexa. They especially request: canned green beans, corn; 1-5 lb bags of beans and lentils; canned pinto beans
• A few trunks for treats and food donation collections! (Treats will be healthy snacks, party favors, small activities.)
• Decorate pumpkins
Shawnee Mission Park limits shelter guests to 45. We are offering two time slots for your convenience and to allow everyone to attend with their families.