Prayer and Meditation Opportunities
Prayer is at the foundation of Unity. One of the ways we fulfill our mission is through prayer. Prayer is the foundation upon which Unity was established and is at the heart of every aspect of our spiritual community.
Guided meditations held twice a month, facilitated by Debra Baker.
We close every service with the Prayer for Protection.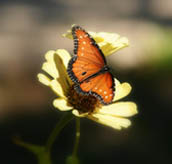 Confidential Prayer Requests
Our prayer team will receive your first name only and will hold you in prayer for two weeks. Your prayer request will then be forwarded to Silent Unity, where it will be held in prayer for an additional 30 days.
In person – Prayer chaplains are available on Sundays after the 10:00am celebration service for one-on-one confidential prayer.
Prayer calls – For prayer support, please contact us at (913) 649-1750 and one of our prayer chaplains will be happy to return your call. You may also contact Silent Unity at (816) 969-2000. Prayer associates are available 24 hours a day to pray with you.
Written requests – When resuming in-person services, a Prayer box is located at a table in our event space. First names only (no last name or prayer circumstances) are forwarded to our Silent Prayer Team to be held in prayer for two weeks. Prayer requests are then sent to Silent Unity to be held in prayer for another thirty days. Please feel free to click on the box above and submit a Prayer Request Online.
Prayer Chaplain Program
"Prayer is exhaling the spirit of man and inhaling the spirit of God." ~ Edwin Keith
This is the essence of what it means to be a prayer chaplain. Through their training, prayer chaplains:
Actively support the mission of the church
Experience personal and spiritual transformation
Learn how to stand in prayerful support of our spiritual family
Prayer chaplains serve for 12 months at a time, with recommitment and induction of new chaplains each summer. Informational meetings are held each year in May. For more information, contact Rev. Jacquie Fernandez at jfernandez@ucop.org or call (913) 649-1750, ext. 102.