Unity's 5 Basic Principles Languaged for Children:
God is all good and active in everything, everywhere.
I am naturally good because God's Divinity is in me and in everyone.
I create my experiences by what I choose to think and what I feel and believe.
Through affirmative prayer and meditation, I connect with God and bring out the good in my life.
I do and give my best by living the Truth I know. I make a difference.
Classroom Focus – The lessons each Sunday focus on reinforcing the idea that God is within us, around us, everywhere present and that we are loved unconditionally. We also begin to establish a basic understanding of the Bible and how the stories in the Bible reflect Unity Principles. Other sacred writings and contemporary children's stories are also used. The children are encouraged to connect with their inner wisdom and to live the Truth they know.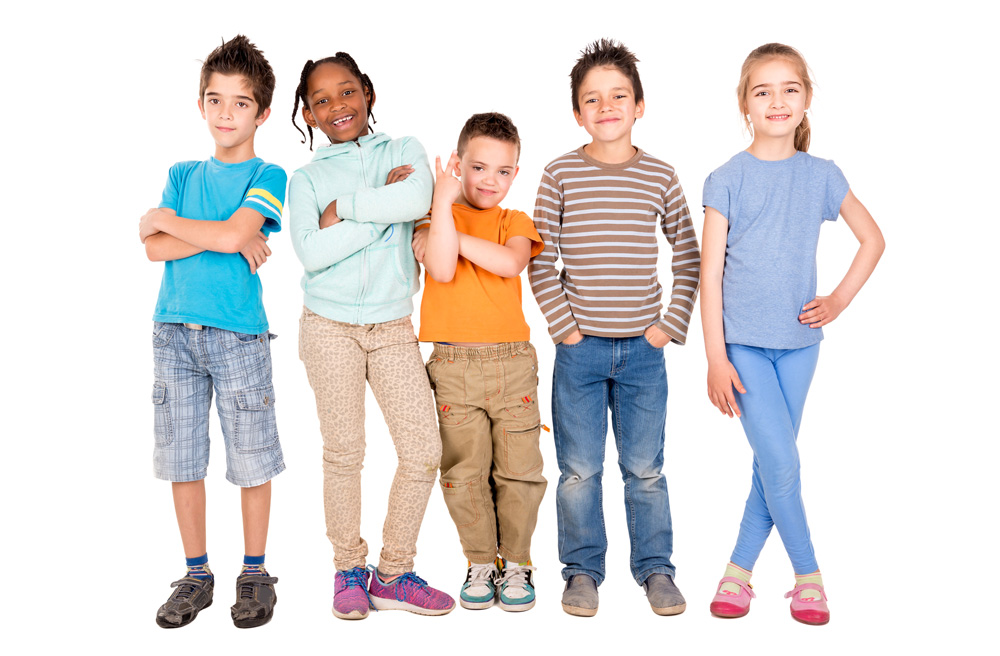 A Living Curriculum – A Living curriculum philosophy was developed by the Association of Unity Churches International and is the philosophy that we follow here at Unity Church of Overland Park. It is not one specific piece of material, but "is a philosophy, a process and a program of spiritual support to assist children, teens, families and the church community in successful living. A Living curriculum is designed to 'draw forth' the Truth mainly through experiences, storytelling and creative expression. Each lesson relates to an issue in a person's life and seeks to facilitate an experience of God connected to their life." – Unity Worldwide Ministries
"The vision of, A Living Curriculum, is to empower children and youth to use their spiritual wisdom to fulfill their soul's purpose; to empower parents to see themselves as the prime spiritual educators of their children and youth; to empower facilitators to see education as a process, through which they effectively support the unfolding of the child's spiritual nature and model the living of the spiritual principles; to empower a spiritual community to function with unity in diversity; to inspire a world educational community by its philosophy, process, programs and products."  – Unity Worldwide Ministries
A Living Curriculum as used in our programs:
The Issue – What is the issue, theme or principle that is to be explored? An intention is created for each lesson that will assist the children and teens in engaging both their head and their heart.
The Vehicle – The vehicle (story, video clip, song, poem, life experience, etc.) is the experience that creates the common ground so that everyone present can feel a connection to the lesson intention. Creating common ground also helps the group to bond and to know that they are not the only one to experience such life issues.
The Discussion – The discussion is the heart of each lesson. The questions used invite the children and teens to see how the issue is happening to the characters in the story, how it is happening in their lives and in the world around them. This helps them come to their own conclusions as to how to experience life from a deeper, more connected place.
The Creative Experience – The creative experiences are open ended activities that invite the children and teens to play in what they have heard and shared and to explore how it is relevant to their lives.
Volunteer
Looking to support our children on Sunday mornings?
We're making room for more volunteers to teach and assist in classrooms. Our classrooms are filled with trained volunteers who are dedicated to guiding the children and teens in their individual journey's of spiritual self discovery.
Your children will learn about Unity principles and the Unity movement in our world. Want to know more? Contact our Youth Coordinator, Kelly Corbett, at kcorbett@ucop.org or 913-649-1750.
The Process of Becoming a Classroom Teacher or Assistant
Review the teacher/leader/sponsor responsibilities in our YFM Teacher Handbook
Fill out the application and return it to the Youth Coordinator.
Schedule an informal interview
Schedule time to shadow current youth and family volunteers
Volunteer Requirements
Must have attended Unity Church of Overland Park for at least 3 months
Must be available to serve at least 2 Sundays a month
Must be willing to make a 6 month commitment to the programs
Must practice Unity principles in your daily life
Must be willing to undergo a background check