"Keen insights on a super power we all have, yet few know how to use. This is a fantastic look at how to harness the energy of the universe to do your bidding."
— Mike Dooley
New York Times Bestselling Author of Infinite Possibilities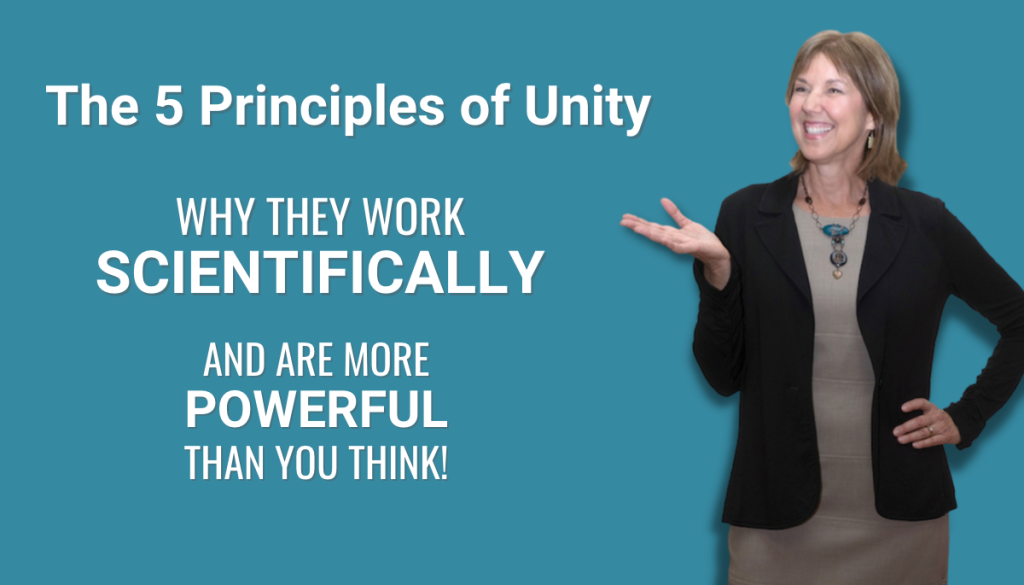 Be inspired to fully live the 5 Unity principles!
UCOP is happy to offer the workshop, "The 5 Principles of Unity: Why They Work (Scientifically!) and are More Powerful than you Think!"
Dr. Melanie Dean leads this 90-minute session to help you understand why they are scientifically real — and how to use their power to create everything in life you desire.
When: January 30, 11:30 a.m. to 1 p.m.
Where: Plexpod Lenexa
Suggested Love Offering: $20
Registration Form Below. Friends are welcome to attend!
During this workshop, you are invited to:
Discover how you are powerfully participating in a shared energy field.

Find out how to shift tricky emotions like blame, resentment, and anger.

Learn how to activate and direct your power to create what you want in your life.

Find out how to use your scientifically real intuitive guidance to know which choices and opportunities are best for you.
---
Dr. Melanie Dean a Unity World Headquarters Board Member, licensed psychologist, scientist, and the author of The Hidden Power of Your Emotions. Her book will be on sale at the workshop event.
---

"Wow, I was so impressed. Dr. Dean was perfectly clear, practical and applicable. She offers a powerful reminder that the 5 Unity principles are not magical thinking. This is science. Bravo!"
–Rev. Ellen Debenport
Vice President of Publishing. Unity World Headquarters