Burn away the burdens of the past year and Step Into a New Day for 2023.
Join us on December 31, 2022 at 5 p.m. for the annual Burning Bowl Ceremony.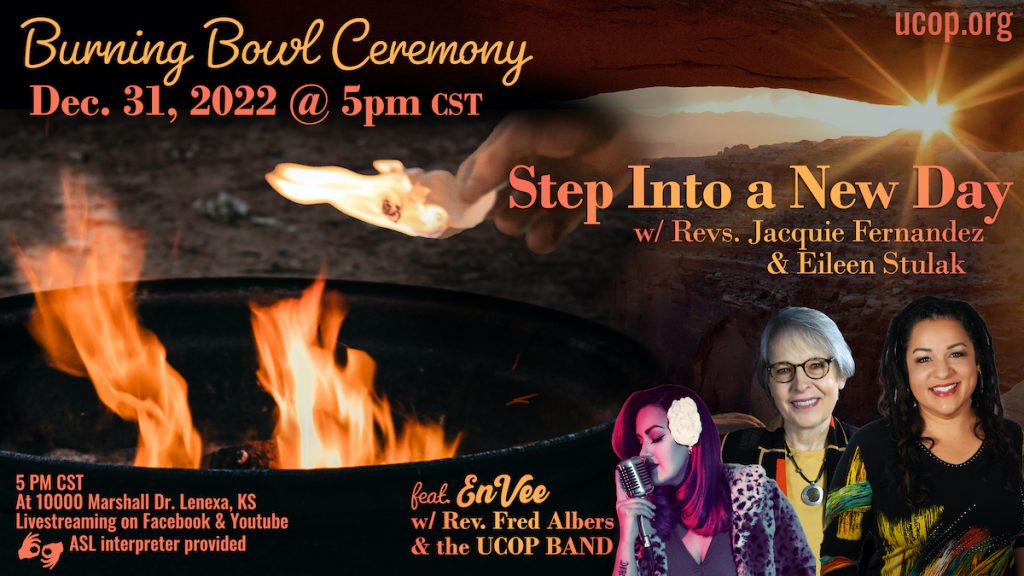 This beloved Unity ritual will help you release old beliefs, stories, and ideas as you step into the New Year —  ready to receive all the Universe has in store for you!
Dress in your New Year party best (or not) and kickoff your evening with Rev. Jacquie and Eileen and this sacred ritual!
Powerhouse soloist EnVee and the UCOP Band will soothe your soul with music and get your boogie shoes warmed up for 2023!
---
What Is a Burning Bowl Ceremony?
The burning bowl ceremony is a fire ceremony that helps you release old, unwanted conditions or events in your life.
Through the powerful and symbolic release of the burning bowl ritual, you can let go of anything holding you back.
Together in faith, we let go of negative thoughts, hurts, or fears … and experience renewal.
Ask the question:
What do you need to release?