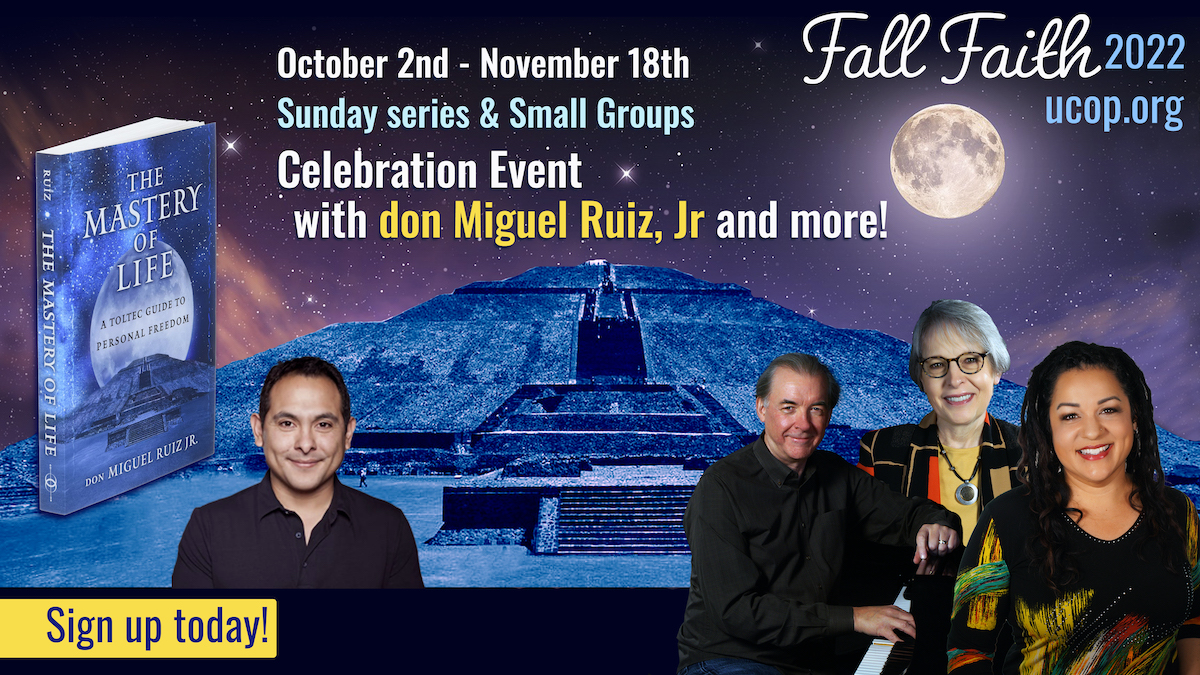 "The greatest journey you can take is the one within yourself."
— don Miguel Ruiz, Jr.
Fall Faith 2022 is a time to take your spirituality deeper while also deepening relationships within our spiritual community.
The Sunday series will lead us through the book The Mastery of Life: A Toltec Guide to Personal Freedom by don Miguel Ruiz, Jr., while the small groups give you an opportunity to dive deep into the chapters with other truth seekers.
Our Fall Faith 2022 Celebration!
A special Fall Faith Celebration will conclude our Fall Faith 2022 on Friday, Nov. 18th at Plexpod.
The guest speaker will be author don Miguel Ruiz, Jr! He will attend virtually, allowing us to have live interaction with him and the ideas in the book!
—
Registration for small groups is now closed.
---
A Few Fall Faith 2022 Facts
Fall Faith Small Groups meet for 7 weeks starting the week of October 2, 2022.
​Follow the Sunday Sermon Series October 2 – November 13, 2022.
We have a group especially for our online community (though anyone is welcome), one conducted in American Sign Language (ASL), and a variety of groups hosted in homes, at Plexpod, and online.
Purchase a book online in print or audio.
---
About the Book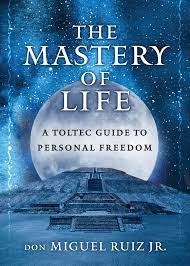 "In The Mastery of Life, author don Miguel Ruiz Jr. explains how the sacred pyramids and plazas of Teotihuacan act as symbolic stops on the transformative path of Toltec Warriors —  those who apply the teachings of the Toltecs in their own lives to win the inner war against the forces of domestication, fear, and self-judgment.
"At the same time, he guides you on your own inner journey, helping you to experience firsthand the transformative power of the Toltec teachings without ever leaving the comfort of your own home.
"The practical exercises and reflections he shares are designed to help you find peace and personal freedom in your own life, right now. Your journey awaits."