What is your sacred purpose?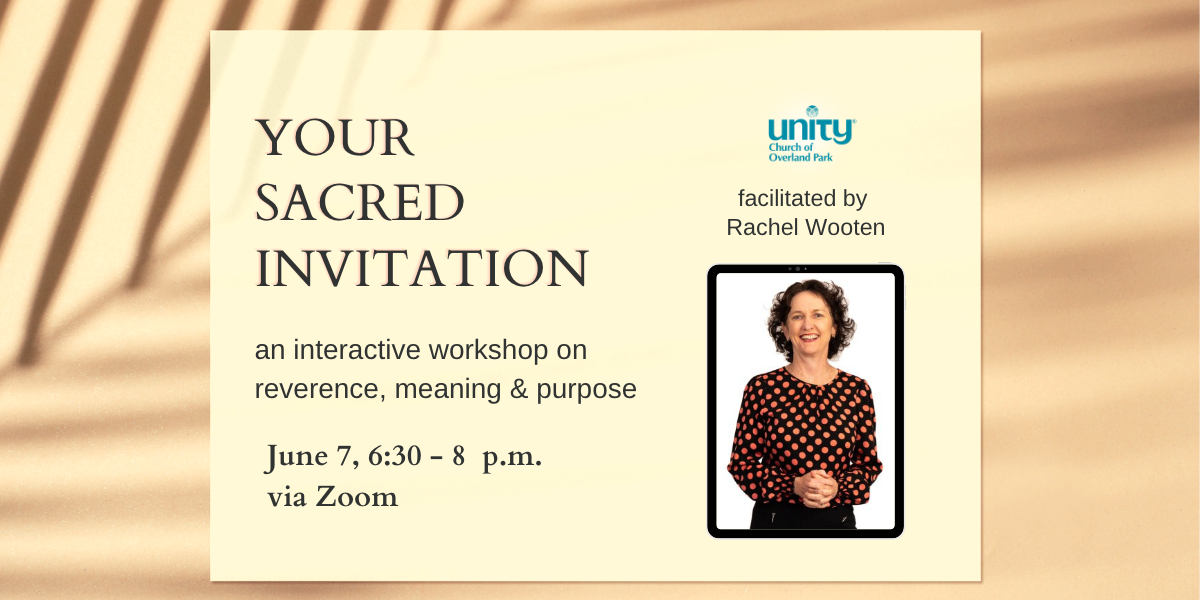 Join our Spring 2023 ministerial intern, Rachel Wooten, a resident of New Zealand, for this special online workshop: Your Sacred Invitation.
When: Wednesday, June 7, beginning at 6:30 pm CDT
Where: Zoom
Using "The Wedding at Cana," Rachel guides participants in developing their own sacred contract and union.
Registrants' journey through "The Wedding at Cana" is a transformative, fresh, and modern approach. Each registrant receives a workbook to dive into before the workshops. The evening of the workshop, expect chanting, a ritual, and other gorgeous sharing.
Also discover how to:
Embrace your innate talents of what you were put here to do and shine!
Develop a sense of reverence, meaning, and purpose.
Listen deeply within yourself to your own inner wisdom.
Enter into a sacred contract from deep within your own spiritual source.
Release in a ritual of reverence.
Each registrant receives a workbook with sections to complete before the workshop. Printed copies will be available at Sunday service on June 4th and in the church office during the week. You will receive a digital copy by email.
Unity Church of Overland Park is proud to present this workshop, and all are welcome to attend!
(The workbook will be sent closer to the date.)
---