A Message from Rev. Brandon Nagel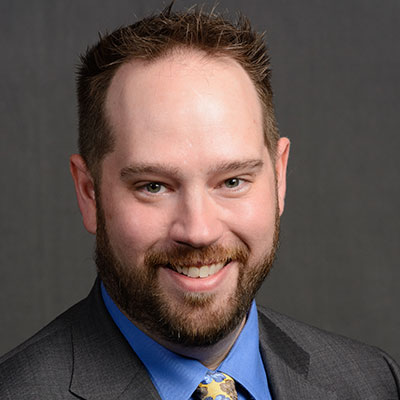 At our Sunday Celebration Service on January 14, I announced that our staff at Unity Church of Overland Park was in this middle of a restructuring process and that this was a process that would involve some positions being eliminated and some positions being reduced from full time to part time. I also at that time promised that we would update you all about that process when appropriate. There were several factors that determined the direction that I took in developing how our staff will operate moving forward. Some of those factors included the ability to continue to offer a spiritually uplifting service as only Unity Church of Overland Park can, as well as an ability to continue to offer opportunities for community outreach throughout the year. All of these factors were weighed against the backdrop of structuring our church staff in a manner that aligns with how a church of our size is staffed. All of these actions were undertaken as a result of our continued effort to be the best steward of the financial resources available to our community.
It was with these intentions in mind that the staff has been restructured into the following format.
Full time positions
Senior Minister: Rev. Brandon Nagel
Associate Minister: Rev. Keri King
Operations Manager:  Jane Sauve
Music Director: Fred Albers
Part time positions
Volunteer Coordinator: Deb Filby
Youth and Family Coordinator: Dr. Julie Connor
Community Relations Coordinator: Tara Dale
In addition to these changes to our staff positions, both David Lucas (Maintenance Coordinator) and Debbie Kinsella (Database Coordinator) have moved into contract roles with Unity Church of Overland Park. All of these changes take effect on February 15, 2018.
Certainly, restructuring our staff is not an easy task, but it is my hope that as we move forward with our new staff structure, we will continue to explore ways for us to work together as one spiritual family. There will no doubt be some growing pains as we get used to a new reality. Yet, our spiritual principles tell us that when we remain grounded in our faith, we are able to co-create with God a reality that expresses the highest level of divine good.  It is that divine good that we call forth as we enter into this new reality of Unity Church of Overland Park and its expression in our world.