UCOP & Overland Park Stream Clean 2023
The annual Overland Park Stream Clean event is taking place on Saturday, April 22, 2023, which also happens to be Earth Day.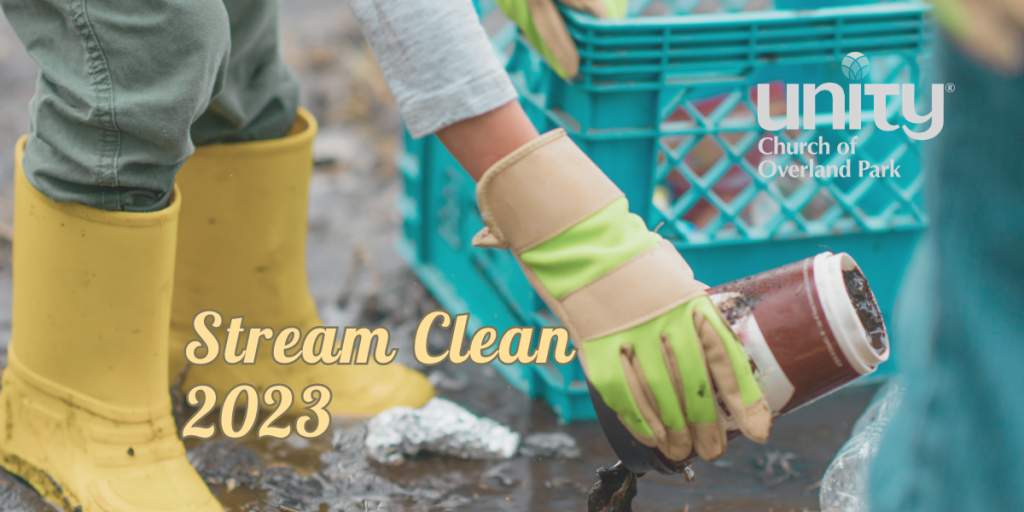 We'd love to have you join our group of UCOP volunteers! It's a great opportunity to get outside in nature and spend time with friends while picking up and bagging debris.
Note: You don't have to be a UCOP member to join us — sign up and come along!
---
Here are the details:
When: Saturday, April 22, 9 a.m. – 11 a.m. Rain date is April 29th.
Where: Pinehurst Park, located at 103rd Street and Metcalf
Volunteer meet-up: Walmart parking lot – 10303 Metcalf Ave, Overland Park, KS 66212
What to Bring: Bring your own work gloves. Trash bags will be provided.
What to Wear: Dress according to the weather; wear solid shoes that can get muddy.
This event is organized by Overland Parks and Recreation personnel.
Interested in joining our group?