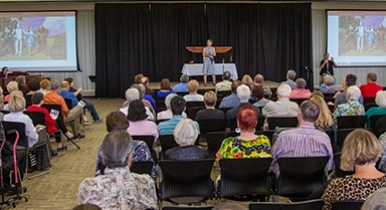 Greetings Everyone!
We have some good news!  We approached Cleveland Chiropractic College about the possibility of extending meeting there into the 1st quarter of 2019 and they told us they were able to accommodate us through February!  Yay!  We see this a big win for all.  It allows us the opportunity to continue meeting where we are comfortable for two more months, and financially it helps also, as they have given us a very good deal!  And, it gives us a few more months to continue our searches.
Yesterday we met with some commercial real estate experts with specific experience in working with churches.  The advice they gave us was to address our needs in parallel efforts.
They will search for long-term (3-5 year leases/or purchase options) and bring those possibilities to us to evaluate
We will focus on finding acceptable space for our staff and our Sunday space needs

Sunday Space efforts will be specifically focused on the following potential areas:

Schools, both public and private in JOCO.  This includes Shawnee Mission Schools, Blue Valley, Olathe, possibly De Soto.
Colleges/Universities
Event Centers
Public or community owned event centers
Funeral homes (They have chapels, some very big)

Since our office lease at 8500 W. 110th expires in July and we do not feel we would like to extend here, we will need to find acceptable office space which will accommodate our large printer/copier for the remaining life of its lease.

Options here include Flex spaces (like the Grid) which offer per person rental options which seem to be more affordable than our current office.  We will spend some time investigating this early in 2019.
Here is a list of properties we have talked to, investigated and/or visited so far:
Holiday Inn
Doubletree Hotel
NOAH Event Space
The Grid
Kansa
Stone Church Building – 92nd & Wornall
Congregation Beth Torah
Jewish Community Center
Abdullah Shrine Temple
Hilltop Conference Center
City Church – 75th Neiman
Church Office for Lease – 75th & Conser
Brookwood School – 103rd & Mission
Blue Valley School District
Matt Ross Center
Heritage Center – 87th & Metcalf
Church – 75th & Belinder
Rassmusen College
The American University
Olathe Convention Center
Lenexa Conference Center
Lenexa Community Center
KU Best Conf Center
K-State Olathe
Mid American Nazarine University
VFW