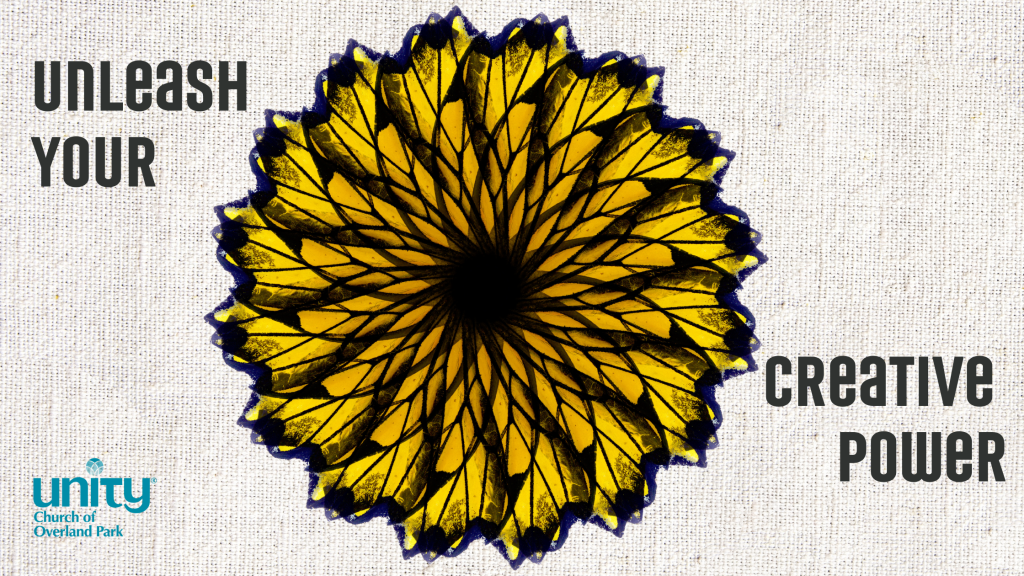 Starting July 10, Rev. Jacquie will begin a seven-week sermon series along with a creative course after service to Unleash Your Creative Power!
The series explores how the seven-day creation story is a pattern for our own creativity. It will incorporate the 12 powers and help you unlock more of your creative potential!
After service each week, classes will be filled with fun activities offered in which you will be able to explore your creativity.
WHEN:
Sundays, July and August, 11:30-12:30 p.m.
WHERE:
Idea Lab at Plexpod or on Zoom!
WHO?
YOU!
No artistic experience necessary!
Past participants have expressed how this class has helped them to:
release writer's block
create new processes in business, and
enhance relationships.
Please register using the form below.
---
For those participating from home, a supply list is provided here.