Yarn Blessings is a bi-monthly crochet/knit/stitch group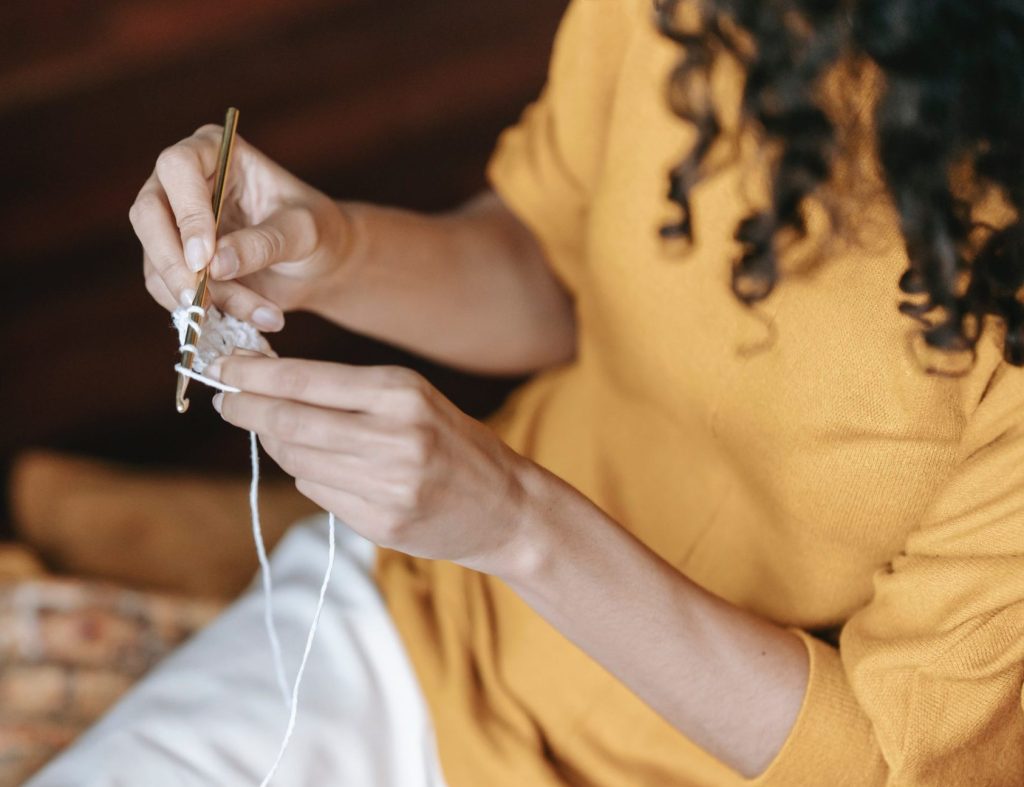 The Yarn Blessings Ministry is a group at UCOP that offers monthly classes along with relaxing time to knit/stitch and socialize.
Led by congregants Angella Herrman and Cara Markham, the teaching time will focus on answering questions about the craft and creating community connection.
Plan to join? Use the west/Pflumm entrance when attending in person.
Please CLICK HERE to request ASL access OR to attend via ZOOM.
Two meetings a month:
First Sundays  – 2-3 p.m. – Class/teaching time.
Third Mondays  – 6-7 p.m. – Social hour. Bring your project (crochet, knit, embroidery, cross-stitch, etc.) and work on it while socializing.
A suggested love offering of $10 can be made at class or online via Tithely  (please add "yarn blessings" in the memo area.)
Meeting space: Plexpod Café, Lenexa. Please use the sanctuary (west/Pflumm) entrance.
JOIN OUR FACEBOOK GROUP HERE!
Some crocheted items will be donated to the church to be made available for a love offering. And 10% of crocheted items will be donated to outside organizations in support of their mission and good works.
Please click here to complete the registration form if you require ASL access OR to receive the Zoom link! Thanks!