The Good Faith Network is co-hosting an Iftar dinner with the Dialogue Institute of Kansas City during the Ramadan season.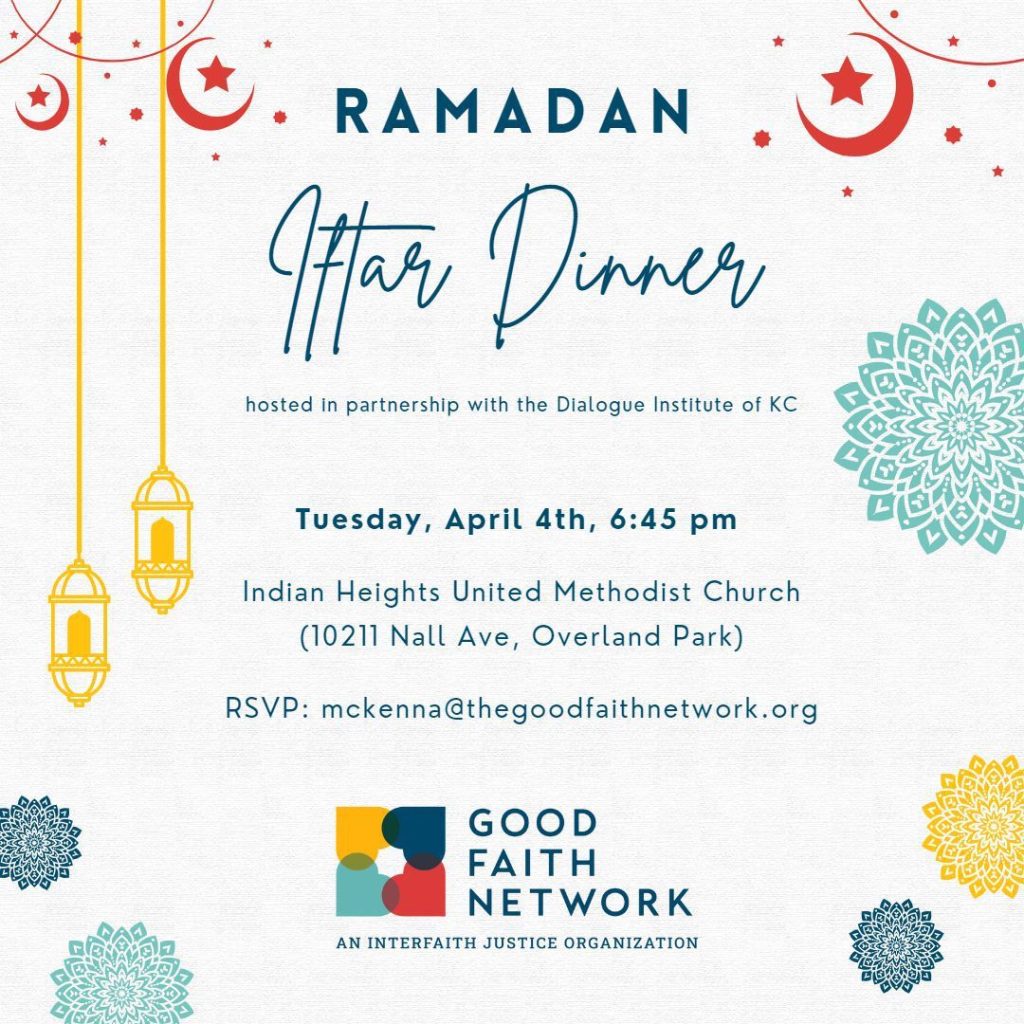 When: Tuesday, April 4, at 6:45 pm.
Where: Indian Heights United Methodist Church, 10211 Nall Ave, Overland Park, KS 66207 (click for map)
Who: All are welcome!
More details
Ramadan occurs during the ninth month of the Islamic calendar. This year it falls from Wednesday, March 22nd, 2023 to Friday, April 21, 2023.
To RSVP: RSVP is not required, but appreciated for food prep. Send an email to mckenna@thegoodfaithnetwork.org to let her know you are attending.
Should I bring anything? It's not necessary, but click the image at right to read the complete invitation for more information.
Is there childcare provided? Yes
What is an Iftar Dinner?
During the month of Ramadan, Muslims fast from drinking and eating from pre-dawn to sunset.
The Iftar meal is a tradition to break the fast together with family, friends, and neighbors at sunset, and is meant to build bridges across neighbors.
All are invited to attend.
What is the Dialogue Institute of Kansas City?
The Dialogue Institute of Kansas City, formerly known as Institute of Interfaith Dialogue, was founded in 2006. The group was organized, primarily, by Turkish-Americans seeking to promote the importance of peace, dialogue, and mutual understanding. For more information about their group, follow them on Facebook.