The UCOP Nominating Team and the Board of Directors are happy to announce the Board Nominees for 2019. Please read their bios below in preparation for the June 23rd Annual Meeting.
Annual Meeting Information
Our Annual Membership Meeting will be Sunday, June 23 following the Sunday Celebration Service. We will review the last 12 months, elect several new board members, and provide updates and plans for the future of Unity Church of Overland Park.
Debra Amandola
As a member of UCOP for over 25 years, I have watched the organization in many stages of growth and decline. As a volunteer in several ways for UCOP, I have a broad knowledge of the important services and products UCOP provides to the members. My daughter was raised at UCOP and I see the importance of Youth and Family Ministry with the love and acceptance they share with our children. I also have some ideas of what UCOP can do to serve others in our community.
As the church has changed over the last year, I have recommitted myself to UCOP to help see it grow, stabilize, and flourish. I have varied real estate experience including commercial real estate. I support cautious and careful fiscal management.
I also bring strong professional skills to the Board. These include strong problem solving, decision making, analysis, synthesis, interpersonal skills, leadership experience, and strong listening skills. Most importantly, I lead a God centered life and am living His divine order.
Why do you want to serve?
UCOP is my spiritual home and I love it and want to see it be sustained into the future and be there for many who need it as they go through their respective life.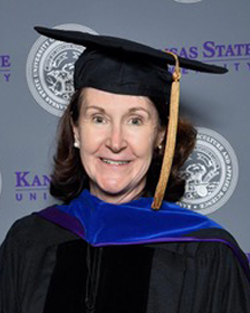 Patrick Andries
Patrick Andries has a degree in physics and biology with an advanced teaching certificate in metaphysics. He is cohost of the nationally syndicated radio show Spirits Journey and author of Owner's Manual for the Mind and Naked in Public: Dream Symbols Revealed. He has over twenty years of experience in the instruction and practice of metaphysics and energy healing. As a Board member, Patrick will be dedicated to the application of the metaphysical principles that are at the core of Unity teachings.
Why do you want to serve?
I feel that I have specific talents that will be useful at this time in our congregation's journey. I have an understanding of applying metaphysical principles through years of teaching and personal application, I understand the business aspects of running a non-profit organization, I have moderate technical skills, and I have leadership experience.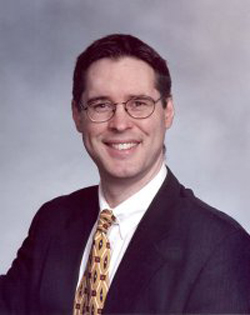 Tyra Burdett
Tyra Burdett was born in Houston, TX and moved to Kansas City as a girl. She has always had a calling to help people and has done customer service work, the most recent company being a specialty pharmacy, BriovaRx/OptumRx for the last nine years. In that role she helped people obtain critically needed specialty medications. In March of 2019 Tyra took a leap of faith that God would lead her to the right and perfect next job.
"I know God is in all things and will lead me through this just as He lead me to Unity Church of Overland Park almost 8 years ago when I was in deep depression. I knew when I walked in the door, I was home. I took the first membership class that I could and started working hospitality. I took all the classes available to learn more and the following year I became a Prayer Chaplin. I thought I would always be a Prayer Chaplain but that was not to be, two years ago, I took on leading the Women in Unity and stepped down as a Prayer Chaplain."
Why do you want to serve?
I want to help lead Unity to our future home–to be pat of the difficult decisions and let the will of God shine thru to reach our next place to be.