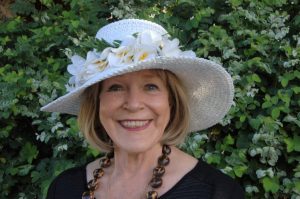 We are holding a Celebration of Life service Saturday May 15, 2021 at 5:00pm for our beloved Rev. Mary Omwake, who served at UCOP from 1989-1999 as senior minister. To honor Rev. Mary and her legacy, we have invited the UCOP band to join our music director Fred Albers and soloists Bukeka and Jerome to help us sing Rev. Mary home. The service will be streamed on our Facebook page and Youtube channel. Click on the Facebook and YouTube link at the top of this or any page to join us virtually. (If you are planning on attending the service in-person, we ask that you read and agree to the UCOP COVID-19 safety guidelines by clicking on the link below before registering to attend Rev. Mary's Celebration of Life.)
Rev. Jacquie, Rev. Carla McClellan, Rev. Robert Brumet, Michelle Robin, and special virtual guests will lead us in celebration of the exquisite BEAM of LIGHT we have known as Mary Omwake!
*The service will be held Saturday May 15, 2021 at 5:00pm at Plexpod, 10000 Marshall Dr. Lenexa, KS 66215. Masks will be required and capacity limited to 100 to allow for social distancing. Whether you stream from home with friends and family, or join us in person, we will be part of a collective home-going party along with Unity in Lynwood, Unity of Maui, Association for Global New Thought, and all those who will tune in for our dear Rev. Mary!
"For you shall go out in joy, and be led back in peace; the mountains and the hills before you
shall burst into song, and all the trees of the field shall clap their hands." Isaiah 55:12