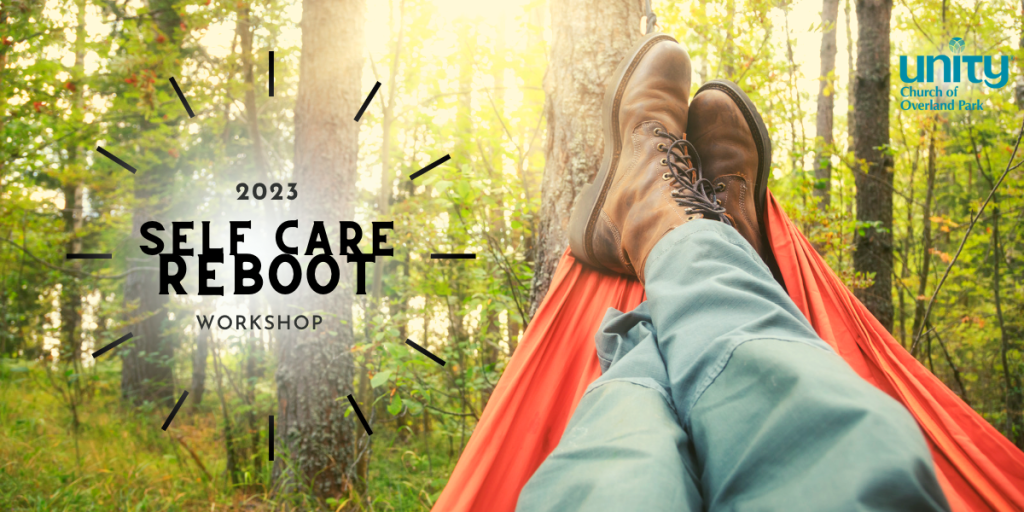 Self-care can mean different things for different people.
Massage? Hiking? Time with friends? Time alone?
So we are offering a workshop that helps guide you through what it means for you.
Tiffany Crabtree offers "2023 Self Care Reboot," a workshop to help you reframe the practice of self-care as one of loving and caring for YOU … in a healthy way.
It will be a fun, guided, and super-interactive workshop that includes activities like
Self-Care BINGO
Journaling
Co-creating Collage
MORE.
Where: Saturday, March 18, from 9-11 a.m.
Where: Idea Lab at Plexpod, Lenexa.
Who: All are welcome.
What: You will have the opportunity to explore and share your own definition of self-care; see how that has evolved over time; reflect on how each person can become aware of self-care practices that perhaps are no longer beneficial and make positive changes as a result.
You can register for the workshop on Sunday mornings at the church, or by clicking the button below!
A Zoom option will be available, and ASL interpreting will be provided, if requested when you register.
The suggested love offering for the workshop is $20.