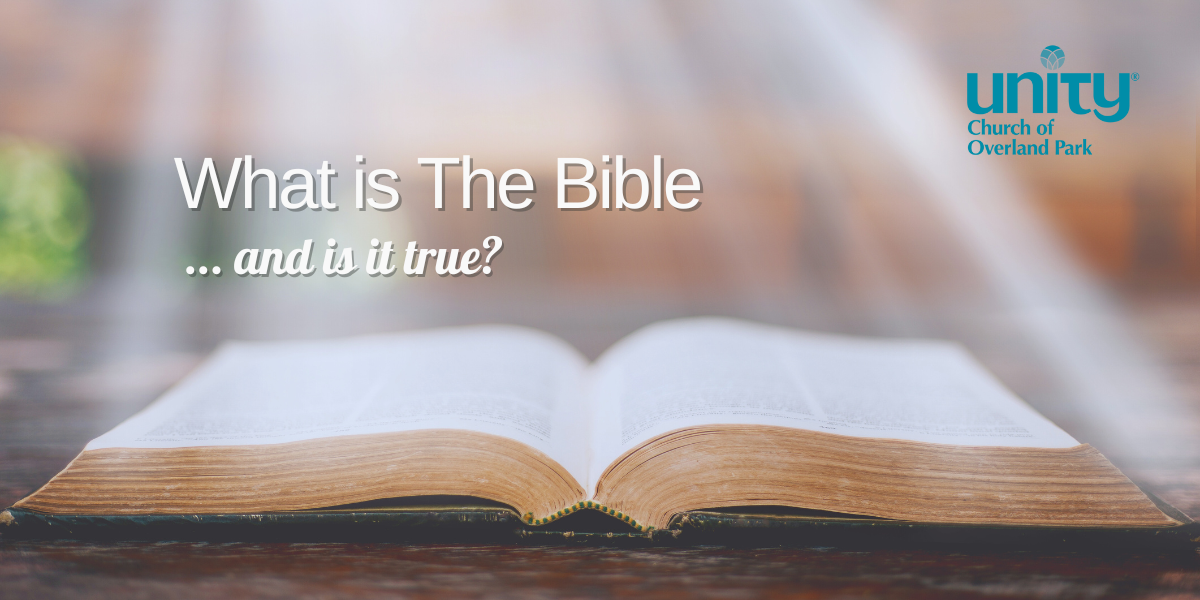 Back by popular demand!
What is the Bible… and is it true?
Rev. Jacquie Fernandez is offering this interactive workshop to cultivate conversation about that sacred text called The Bible. This is a repeat process of the August session- first time participants and repeat attendees alike are welcome!
Participants will be invited to explore and share what their personal relationship is (or isn't) with the Bible. We will discuss assumptions and assertions about this sacred text, the Unity approach to it, and ask questions with no "right" answers.
When: Sunday, October 1, 2023
Where: 11:30 a.m. in the Sanctuary at Plexpod, Lenexa.
**Registration is required for the Zoom link and to confirm ASL access.
All are welcome to this experience! Diversity of thought and experience will make this discussion rich and memorable.