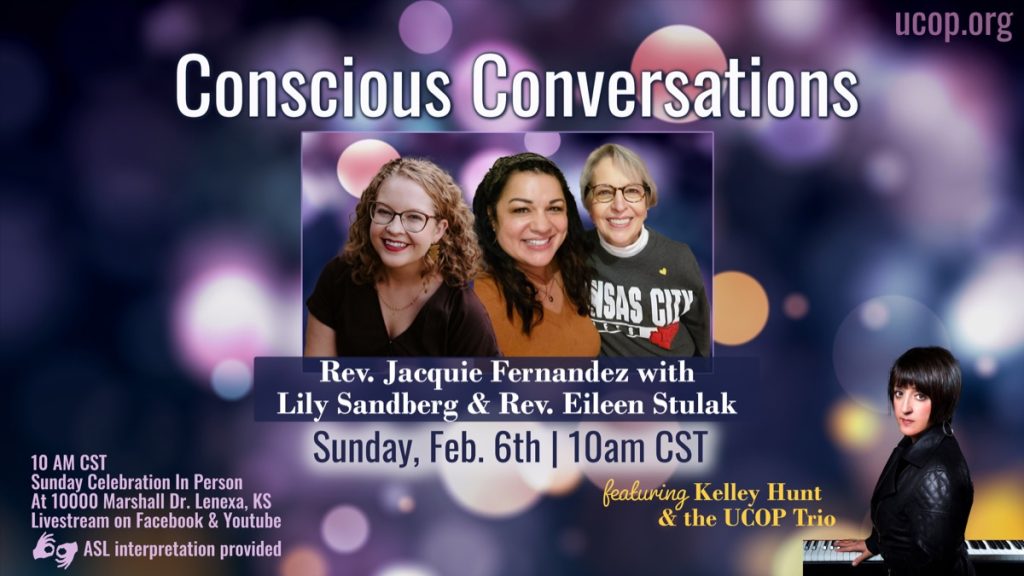 Rev. Jacquie and Rev. Eileen will answer questions you submit in advance on spiritual topics you may have been wondering about or would like further exploration.
How to Ask a Question
Please use the form below to submit your questions. The closing date for questions will be the end of the day on February 3.
What to Ask About
Our recent "Conscious Conversations" have sparked some questions from you. We want to keep the conversation going — so this will be the main focus of this upcoming Ask-a-Minister.
On Jan 16th, Rev. Dan Beckett discussed Bible interpretation, one's unique spiritual path, oneness, and healing practices, including a fire walk.
Mahnaz Shabbir joins Rev Jacquie on Jan 23 with an interfaith discussion from her perspective as a Muslim and active member of the Kansas City Interfaith Council.
On Sunday, Jan 30th, our guest speaker will be Dr. Melanie Dean. Her expertise is in teaching people how to notice and shift their emotions – and intentionally direct their energy – to connect with what they most want to receive.Dr. Dean will be offering a 90-minute workshop on the Unity Principles and how they work scientifically after the service.
We look forward to this exciting service! We love to hear from you!